Our Governors
Welcome to our Governors' section.
We are a Governing Body of 10 members made up of Head teacher, 1 staff governor, 1 Local Authority governor, 2 parent governors and 5 co-opted governors. We meet approx. once per month for full governor body meetings (12 per year) and also some members meet for Pay committee and HT performance management meetings during the year. Please find below details of how our Governing body is structured, including the names, categories, responsibilities and terms of appointment for each Governor. Our Clerk, Jane Baker, can be contacted for more information on her email address j.baker@beaulieu.hants.sch.uk
Our Governors

Andrea Oram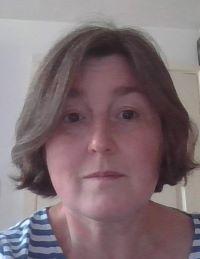 Primary school governor since 2013 (Chair of Governors since 2016)
It was the beautiful surroundings and family friendly feel that first attracted me to Beaulieu School as a parent. My four boys all loved their time here and often reflect on their unique memories; making the school vision very personal to me. This vested interest was my reason in joining the governing body as a parent governor in 2013. Now as Chair, I am dedicated to ensuring the school meets it long-term goal and I am passionate that all pupils are equipped with the tools for successful learning.
I find it extremely rewarding to be able to draw on my previous life and work experiences which include 15 years working in clinical research and data management and 5 years in other volunteering roles (preschool trustee and mother and toddler group leader). Furthermore, my background in science and data handling have provided excellent transferrable skills towards the strategic leadership of the school. With a keen interest to understand more about how children learn, I recently completed 3 years of postgraduate research in education at Southampton University. My research interest is in the theories and complexities of learning to read, with a particular focus on specific word reading difficulties. I completed the Chairs Development Programme with NCTL in 2016.
Anne Keller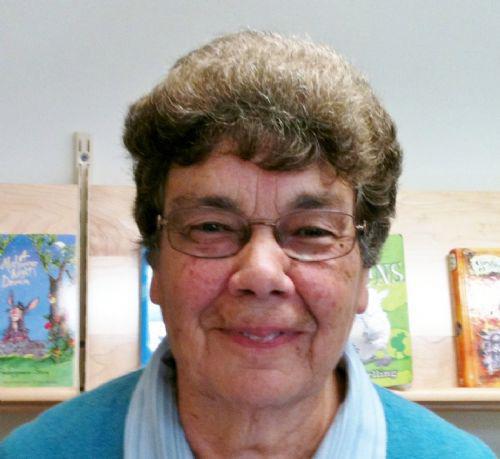 I am a Co-Opted Governor and sit on the Pay Committee. I have the Health & Safety governor and have a particular interest in staff wellbeing.
Before retirement I was an Area Supervisor for the MMB and was used to training and management of many people. I am now working for the RSPCA as a Home Visitor. I am a keen gardener and New Forest pony breeder.
I have been involved with Beaulieu Primary School for nearly 13 years, first as a reader with the pupils and then as a governor. I have built up a good rapport with both the staff and the pupils. Beaulieu Primary School is very important to me and I will always give my best attention.
Kerry Thorne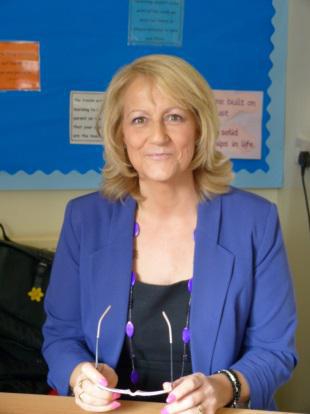 Staff Governor. Safer Recruitment Trained Governor and (DTG)Training Governor,
Sally Needham
I moved to the New Forest in 2009 and currently work as Operations Manager for a local charity. I have always been passionate about education, firmly believing every child should be encouraged to achieve their full potential, and hope to put my many years' of premises and facilities management experience to good use in my role as Co-Opted Governor. I am looking forward to giving something back to the local community by making a positive contribution to school life and supporting its' continued development. In my spare time I enjoy walking my dog, writing, catching up with friends, and watching my favourite dramas on TV!
Joy Forrest
I became a co-opted governor in December 2020.and Local Authority Governor in July 2021, and sit on the Pay Committee and have oversight of finance.
I have been involved with children's education for most most of my working life, initially as a teacher and then finally as a Headteacher. When the chance arose in my retirement to become a co-opted governor I felt it was a welcome opportunity to share my gained knowledge and experiences to support the Beaulieu Village School community.
For relaxation I practise Iyengar yoga, walk with my dog and attend weekly aquafit sessions. Alongside these activities I enjoy meeting with friends, going to the theatre and sampling food from our many local restaurants.
Serena Williams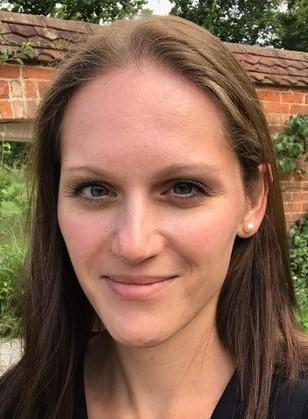 I am a mother of two children at Beaulieu Village School and have been a Parent Governor since October 2021.
I'm extremely passionate about how children learn best. Not only what they learn, but also the environment and support they have around them whilst they learn. Just
like adults, I strongly believe that children learn best when they feel safe, listened to, heard, understood and are surrounded by people who they can trust.
In addition to communication based work, over the past 5 years I have provided, and continue to provide support to expectant and new mothers, parents, and organisations on the subjects of pregnancy and the entrance into parenthood.
Having trained as a Mental Health First Aider in 2019, I understand how the mental health of a parent can impact a child's wellbeing. If parents feel supported, and heard, at such a huge transitional time, it has a positive ripple effect on the family unit and thus the community as a whole.
Prior to having my children I worked in Communication, Marketing & PR, Events and Human Resource based roles, both in the U.K and in France. I spent my childhood in Kent, moving to Belgium when I was 9 then to France at 11 where I spent the rest of my education. I have lived in the New Forest with my husband and two children since 2015 and we enjoy spending time outdoors in the garden, the outdoors and at the beach as well as getting involved in the community events in Beaulieu and surrounding areas.
Sarah Thompson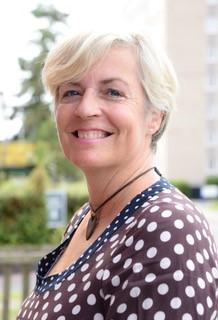 I joined the governing body in April 2022 as a co-opted governor. I have enjoyed a lifelong passion of working with children to ensure they reach their full potential. I have worked in the NHS as a Nurse for nearly 40 years. Having been in General Nursing I found my niche working as a Health Visitor, both in deprived and affluent areas. It was this that led me to work in the field of Child Protection resulting in a Masters in Child Care Law and Practice. With all these experiences I feel I can offer advice, support and expertise in these areas. I have a special interest in Mental Health, Professional Standards and Allegation Management.
I have been a Governor in Bournemouth when my children were in Primary School, so I am aware of the commitment required.
Having recently moved to East Boldre with my husband Nick, Daisydog and Ronnie the cat I welcome this opportunity to support the families and community of the school. We have four children and four grandchildren who all live fairly locally. We enjoy travel, walking and cycling and our garden.
Elizabeth Smith
I joined the governing body in September 2022 as a co-opted governor.
My background is in education, having taught across the primary age range in a variety of schools in Portsmouth, Southampton and Hampshire. I have been a Headteacher of two Primary schools.
I am passionate about the education children receive and have a desire to ensure every child has the best possible education and opportunities on their journey through learning.
Since retiring, I am keen to draw on my experience and skills to work with the whole school community and play an active part in contributing to the continued success of the school.
I have lived and worked in the local area for over 35 years and have been involved in the community through my work and personal interests.
Minutes of Meetings
Minutes of Full Governing Body meetings are available to view on request. Please contact the school office if you wish to do so.
More information about the role of a Governor can be found by following this link:
https://www.hants.gov.uk/educationandlearning/governors/volunteer/whatgovernorsdo