Vision and Values
Our Vision
Our vision is of a school family within which each child is inspired to have self-belief, to love learning and to strive for excellence. We seek to prepare our children to thrive in an uncertain future by teaching them to embrace their own individuality, to form strong relationships with others, to think creatively and to work hard.
Our School Values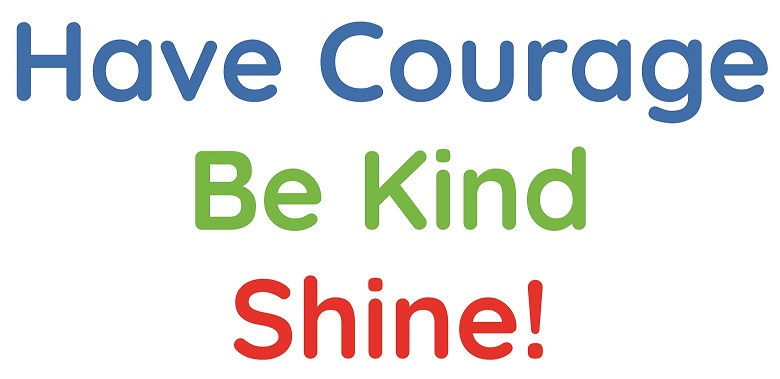 Courage is about being honest and standing up for what is right and for what you believe in. Courageous people take brave action when they need to and show the resilience to keep going even when things are tough. We need courage in order to be true to all our values.
Kindness is about caring for yourself and for others. In our school it is closely linked to the idea of being Heartsmart and is central to our family ethos. Kind people are compassionate, respectful, inclusive and fair. They value one another as individuals, show emotional intelligence and build positive relationships.

Shining is about individuality, aspiration and creativity. We recognise and value our own individuality and the individuality of others; we have self-belief; we love learning and aspire to improve and to embrace new and exciting experiences; we value thinking creatively and we celebrate ideas.